What to expect
+ individual schedule
    no lessons missed
+ 1-to-1 or 1-to-2 training
    your course topics and your learning pace
+ live sessions with your private teacher
    immediate feedback, correction and motivation
+ certified native German teachers
    authentic learning with professionals – higher output, more fun
+ Alexandra von Rohr
    your contact, always there to help and answer your questions
German course online? That's how it works
Classes are conducted via Skype, Zoom, Skype Business or another chat program on request. Your native speaking German teacher will contact you via Skype for your preferred first appointment, which you will have stated during your registration. All future appointments can be arranged directly with your German teacher after each session. During this session you will also have a chance to discuss the course program with him/her personally.
The course programs are tailormade to your requirements. Talk to us and you will receive your own personal German program. And you can put what you learn into practice immediately.
At the end of the course, you will receive an email confirming your participation, stating the number of lessons and the course level according to the official Common European Framework of Reference for Languages (CEFR).
You can book with us as a company or as a private individual and we will issue the corresponding invoice.

Our German teachers
Our teaching team comprises 25 German teachers, all of whom are German native speakers who have learned at least one additional language. Most have lived abroad and have studied either foreign languages or teaching German as a foreign language. Teaching German is their principal profession and they have 5 to 25 years of experience teaching German at private language schools, universities or private companies. In their online teaching they draw extensively on this expertise and practical experience.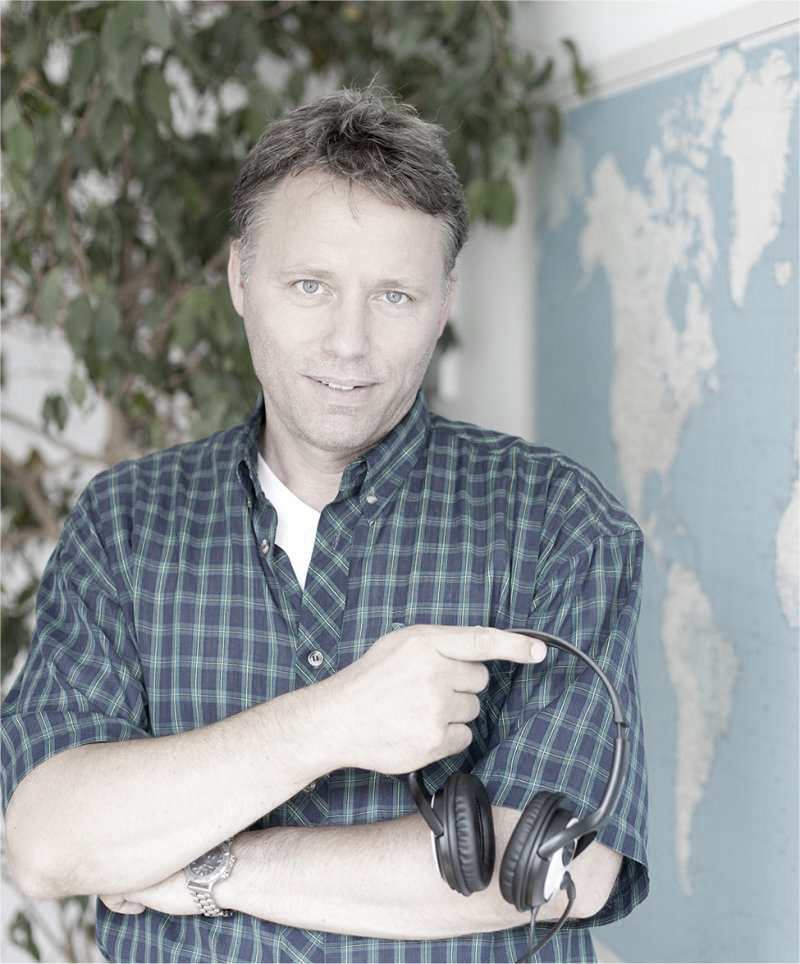 Prices
Our recommendation: Book one lesson at the price of € 35.00 to get started and see for yourself how practical, useful and efficient it is to train the language with a personal tutor. The prices include not only the lesson time, but also the selection and processing of the material.
| Number of lesson units | Euro € |
| --- | --- |
| 01 lesson per 45 minutes = test lesson | 35,00 |
| 05 lessons per 60 minutes | 245,00 |
| 10 lessons per 45 minutes | 350,00 |
| 10 lessons per 60 minutes | 460,00 |
| 15 lessons per 60 minutes | 678,00 |
| 20 lessons per 45 minutes | 683,00 |
| 20 lessons per 60 minutes | 897,00 |
| 25 lessons per 60 minutes | 1.060,00 |
| 30 lessons per 45 minutes | 985,00 |
| 30 lessons per 60 minutes | 1.294,00 |
| 35 lessons per 60 minutes | 1.487,00 |
| 40 lessons per 45 minutes | 1.273,00 |
| 40 lessons per 60 minutes | 1.673,00 |
| 50 lessons per 45 minutes | 1.563,00 |
| 50 lessons per 60 minutes | 2.054,00 |
If two people would like to share a lesson, please add EUR 9,00 with 45 minutes and EUR 12,00 with 60 minutes per session for the second person. Example: 10 sessions are EUR 350,00 for 1 person and EUR 440,00 for 2 persons, i.e. plus EUR 90,00 for the 2nd person.
If you would like to have written texts corrected outside specified teaching times, this can be arranged. Please contact us.You can also use our general registration form

to book lesson packages. If you have any questions, please feel free to call us at any time.
Services included
The online courses include the following:
Personal consultation and attention via phone/Skype both before and during the course
A detailed placement test to determine the language level before the course if required
Online 1-to-1 lessons (45 or 60 minutes) with qualified German language trainers via Skype or an alternative platform
A course tailored to individual requirements and special interests
Course material selected according to your level, preferred learning style and language goals
Material forwarded via email, Skype or WhatsApp
Varying course times to fit in with individual schedules
Online lessons from 07:15 to 21:00, Monday to Friday. Saturdays on request, Sundays with an extra charge of 10%
Learning breaks or an increase in course intensity if required
Time zone: UTC+1 (CET) in winter and UTC+2 (CEST) in summer
Preparation for all official exams from Goethe, telc and TestDaF
Regular control tests to monitor learning progress if required
A certificate based on the Common European Framework for Languages.
100% saving on the enrolment fee for the German Home Tuition Program of Sprachinstitut TREFFPUNKT-ONLINE
1.

Your language course is targeted

Describe the goal of your language course. This is the base for focused lessons and to achieve the language skills and level you reach in a certain time.
3.

With perseverance to success 

Are you highly motivated? Make studying an integral part of your daily and weekly schedule. Avoid postponing appointments and never miss a lesson. This is the quickest way to achieve your feeling of success.

I wish you lots of fun and success.
P.S. Subscribe to our newsletter for further learning tips and new course offers
Conditions and general notes
Instruction is given online, on a 1-to-1 basis
One 1-to-1 online session lasts either 45 or 60 minutes
Payment must be made net via bank transfer, PayPal or credit card before the course start
Selection of course books according to individual needs. The cost of course books are not included
Your course book can be used as well. If you want us to work with your book, please provide us with your book or send us copies
Online sessions can be postponed: Your teacher must receive notice of any postponement or cancellation (via email/Skype) at least 36 hours before the start of the planned session. Otherwise the lesson will be charged
If cancellations are made on time, i.e. at least 36 hours in advance, no lessons will be charged. For late cancellations, lessons will be charged at 100%. Please note that lessons must be taken within a set period of time. This period is generous and is divided as follows:
–  30 weeks if the booking is 10*45 or 10/15*60 minutes
–  50 weeks if the booking is 20*45 or 20/25*60 minutes
–  80 weeks if the booking is 30*45 or 30/35*60 minutes
– 100 weeks if the booking is 40*45 or 40/45*60 minutes
– 120 weeks if the booking is 50*45 or 50*60 minutes
The place of jurisdiction is Bamberg, Germany.